Palmers Green Physio Clinic
Physiotherapy specialist treatment

We are Chartered Physiotherapists with wealth of experience and expertise gained through successfully helping and curing the suffering of many of our patients with back and neck pain as well as many sports injuries.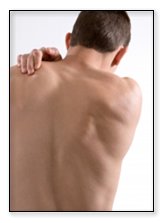 We really want to help you get to the root cause of your discomfort so that you can get on with your busy life as soon as possible. We provide a friendly and professional service and use all the latest techniques and equipment to diagnose and aid your speedy recovery.
If you suffer from any physical discomfort such as:
Back pain
Whiplash
Frozen shoulder
Tennis elbow
Stiffness
Muscle Tension
Swollen joints
Let us help you by giving you a thorough examination to quickly identify the cause of your problem.

We aim to provide you with exact diagnosis and explain you the causes as well as treatment options for your problem
Treat your problem on the same day
Provide you with fast pain relief
Advise you on how to eliminate the causes of your illness.

In complicated cases we can also arrange the same day private GP consultation as well as blood tests and other medical investigations at the clinic. We are able to refer you to the best London private hospitals for further investigations
• Affordable X-rays • MRI scans • Other investigations • Results usually available within 24-48 hours.
Physio Clinic is working closely with GPs and hospital specialist consultants to insure that you will get the best treatment possible.
We are also recognized be all major health insurance companies.
If your suffering any discomfort don't delay take the first step by Contacting Us Today, and let us help you get you on the road to long lasting recovery


The Clinic is located at

Palmers Green Physio Clinic 265 Green Lanes
Palmers Green
London N13 4XE
020 8882 0574


---
Palmers Green Physio Clinic in North London specialist treatment for a variety of neck and back problems. Fast and accurate diagnosis with effective treatment
Physio clinic is located in north London Palmers Green close to North circular road A406. Buses, trains and map attached.
On your first visit to the Palmers Green physiotherapist clinic, we take the time to ask you many questions followed by a detailed physical examination to help find the cause of your problems quickly
Physiotherapist in north London clinic provides physiotherapy including steroid injection treatements
Physiotherapy and injection therapy price. We offer you the very best and at a competitive price.
The North London physio clinic treats many conditions with years of experience in helping people with neck and back problems.We are situated in Palmers Green N.13
Manual physiotherapy works well for back and neck pain see the proof