This is Auris from The Pysio Clinic I Just wanted to welcome you to our new website.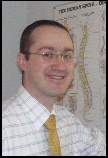 Firstly please take some time to visit our newly created website and give us some valuable feedback.
Your views are important and you are encouraged to suggest ways to improve the website.Feel free to tell us what kind of information you would like to see.


Meet Our New Team Member?
Please welcome our newest team member Peter to the clinic who has extensive experience in dealing with people who suffer form lower back pain.Peter will be at the clinic 2 days a week and is on hand to answer any questions you may have.
A Big Thank You
To everyone who has seen me in the past and for referring their friends and family members. We really appreciate that you have taken the time to recommend us, and will do our best to provide you with an even better service.
As a Thank You-FREE RSI Prevention Software-Link
We think that you are really going to like this really great piece of software.Especially for all of you that spend to much time on your P.C (or may be you know someone who does)
This software is designed to work on any P.C and will help prevent RSI and even eye strain, by letting you know when to take a break. It even displays a selection of exercises which you can do from the comfort of your computer to help combat and prevent RSI.
Anyway here is where you can get your free copy now

Special 20% Discount For Club Members
As a special thank you we are offering you a special discount to use at our clinic.This will entitle you to a huge 20% discount of your first treatment when you call to book your appointment. Just cut out and present to claim your discount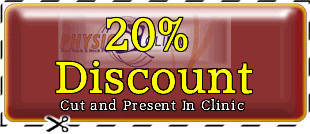 ---
Wishing you good health until the next time.
---